---
Welcome
HDI Nebraska provides a collaborative communications network for our members in the region. The group focuses on the sharing of knowledge, experiences, and techniques that are used to improve your skills. You will meet company representatives from across the state, discover future directions and provide feedback to your peers across industries. 
---
Nominations are Open! 
Validation feels pretty good, doesn't it? Acknowledgement and celebration goes a long way toward keeping employees satisfied, teams performing at a high level, and leadership engaged.
Each year, HDI honors the very best in the technical support and service management profession, recognizing the individuals, teams, and organizations that have achieved and maintained the highest standards of quality and customer satisfaction. Every finalist gets one free pass to attend the award ceremony, hosted at one of HDI's two annual events.
Best Service And Support Analyst and Best Service and Support Technician will be announced at the HDI Nebraska Annual Awards Banquet in December! 
Deadline to nominate is October 31, 2019
---
Memorial Stadium Tour
For our August meeting we toured Memorial Stadium and learned about the technology used during a Husker Football game. Just one of the perks of being an HDI Nebraska Member!
---
Congratulations to our Winners!
Analyst of the Year
Mat Pegler - Nelnet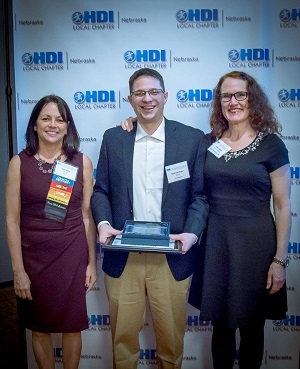 Desktop Support Technician of the Year
Josh Wordlaw - Nelnet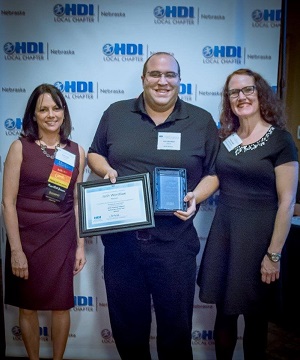 Join today and take advantage of new member benefits
Member discounts, exclusive content, up-to-the-minute notifications and more.
What We Do
Join our association today, and gain access to all our extensive member benefits/discounts.
Make connections with other members and learn something new at our chapter meetings. 
Post a job on behalf of your company, or search for your next job down your career path.
Live Streaming Meetings
Want to attend one of our meetings, but can't make it in person? If you are registered, you will receive a link to watch our Live Stream during the meeting.
 
Still can't make it? You will also receive a link to the recording of the meeting to watch at your convenience.