Managers are often never properly trained for the responsibility of becoming a leader. True leadership is a never ending experience of personal and professional evolution and does not happen overnight. Even when the desire to lead and help others exists, it can take decades to develop methodology that works for you and those you lead. Employees are really counting on you to lead them not "Manage" them.
To set the stage I will share some of my experiences and insight through real-world challenges and pitfalls stemming from the shortcomings of poor leadership in my own experience as a manager. Then as a group we will share ideas around: having tough conversations with struggling team members and learn how to keep it positive, helping create the professional "rock star" by harnessing their individuality, and helping employees advance by creating a unique career plan.
Finally I will share some tools, tips, and techniques I use on a daily basis. The focus will be around helping individuals grow their career no matter where they are now. How to keep them engaged in their work, their team, and their career.
Take Aways
How to have difficult conversations in a positive way.

Tools and techniques to help improve employee performance and productivity.

Help everyone on your team from struggler to rock star.
Presented by Tom Wilk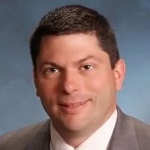 About Tom:
https://thomaswilkconsulting.com/about-me
A meeting link will be sent to those who register.